We love to partner with schools and other organizations within our Fort Collins community through fundraisers. We figured with spring fundraisers upon us and school groups looking ahead to next year, this is the perfect time to share a few fundraising tips. There are a few in particular from SignUpGenius.com that caught our eye, and we thought we would share a few that we've seen in action.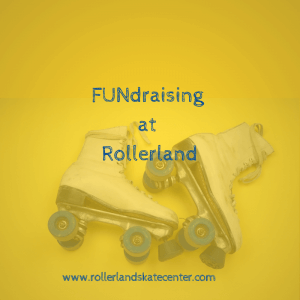 Less is More
Have you ever felt like your child is fundraising for something every time you turn around. Whether for band, sports, school, scouts, or camp it can be a bit overwhelming. Or perhaps it's your  niece, nephew, cousin, or co-worker's child that seems to be constantly fundraising for something. At Rollerland we believe firmly that you don't need to worry about buying or selling anything or figuring out a zillion fundraisers. Less is more and we're happy to provide a fun fundraiser that promotes, fitness and fun, while providing an easy way to raise money. This beats selling wrapping paper any day!
Two for One
Combine a roller skating event at Rollerland with a fundraiser inside of a fundraiser. One fun way to do this at Rollerland is through a silent auction. This eliminates the awkward buying or selling associated with other fundraisers and participation is optional. Many schools or organizations ask for donations of goods or services that can be left out during the fundraising night in the form of a silent auction. This is a great way to combine a large fun night at Rollerland with a smaller silent auction.

Call Rollerland today with any questions about your fundraising needs! We'll be happy to discuss the details and help you schedule your next fundraising night!