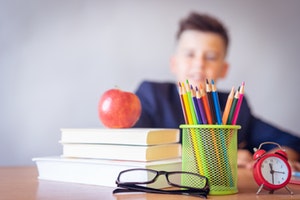 Rollerland is a family business with deep roots in the Fort Collins community, and one of our favorite ways to get involved is by working with local schools. Read on to learn more about our school fundraisers in the Poudre School District and ways you can get involved in the fun and community service.
Fort Collins School Fundraisers
How We Help
We provide schools and other non-profits with discounted group event rates, and we love being able to help these groups raise money while also sharing the fun and fitness of roller skating with kids and their families. We've been involved with the Poudre School District's PaCE program (Professional and Community Experience, a work-based learning program) for almost 30 years, and last year we raised over $10,000 for local schools with family skating night fundraisers! 
So, how does it work? Well the most common type of fundraiser we offer is family skating night. Local families come out to skate and part of the admission goes to whichever school is represented that night. You can get $1 off admission with the event flyer from school, so it's a win-win!
We also offer a range of public and private group events that can range from a small team party during regular skate session hours to a private event where you get the whole facility to yourself and can arrange your own catering. It all depends on your fundraising goals and what type of event you're looking for. Give us a call at 970-482-0497 to discuss your local Fort Collins fundraiser; we're always happy to answer any questions you have and help you find the best ways to achieve your fundraising goals!
Upcoming Events
Don't forget to bring the flyer to get $1 off admission, or $1 off our Fun and Games Special, an incredible value that will level up your family's night at the skating rink. There's no better (or at least more fun!) way to support local education. 
Traut Elementary Fundraiser – Friday, December 20th, 4 pm

Linton Elementary Fundraiser – Thursday, January 9th, 5 pm

McGraw Elementary Fundraiser – Friday, January 10th, 4 pm

Rice Elementary Fundraiser – Tuesday, January 14th, 5 pm 

Tavelli Elementary Fundraiser – Thursday, January 16th, 5 pm

Shepardson Elementary Fundraiser – Friday, January 17th at 4 pm

Cottonwood Elementary Fundraiser – Thursday, January 23rd, 5 pm

Kruse Elementary Fundraiser – Friday, January 24th, 4 pm

Windsor-Severance Elementary Fundraiser – Thursday, January 30th, 5 pm

Timnath Elementary Fundraiser – Friday, January 31st, 5 pm
What to Expect
When you attend or host a fundraiser at Rollerland Skate Center, you get to enjoy our newly remodeled facility, upgraded sound system, and new rental skates. But our skating rink isn't the only draw; we also have the first Lazer Maze Challenge in Northern Colorado, a redemption game arcade, and an indoor playground for the little ones ages 10 and under.