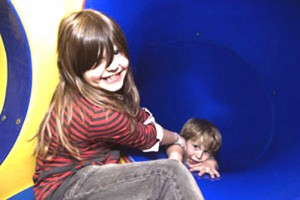 Looking for a fun party? Maybe you have a family reunion coming up? Private parties can also be great for sports team celebrations, scout troops or church functions. Whether you have 20 people or 200 people, a private party is just for you. Regularly scheduled private party times are Saturday mornings from 10:00am-12:00pm and on Sunday evenings from 5:30-7:30pm. There are also select times available during the weekdays and "after hours" but prices may differ. Skating and skate rental is included with every private party and you can always upgrade your party by adding extra attractions like the playground, laser maze and tokens for the arcade. Private Parties require a $100.00 deposit and a "lead time" of three days to book online. If you are looking for a time within three days or for any private party time that is not on Saturday morning or Sunday evening please call us at (970) 482-0497 ext. "7."

REGULAR PRIVATE PARTY (Click Here to Book Online Now!)
For the Regular Private Party the rink is all yours for up to 40 skaters and a total of 2 hours! This is a great option for a company party or a large family reunion. With this option you can have it catered or do your own outside food and drink. The cost is just $320.00 for up to 40 people and just $8.00 for each additional person. Let's get this party started!
PRIVATE BIRTHDAY PARTIES
Ever wondered what it would be like to have our entire 20,000 sq/ft facility rented out for your birthday? Check out our private options under the "Birthday Parties" tab. Just pick a party package, pick a time slot and it can be done. Let's get this party started!