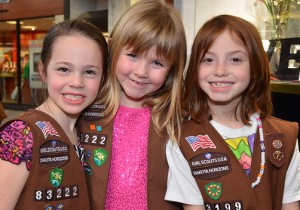 If you're looking for a scouting event venue in Fort Collins, Rollerland is the perfect choice! Our family entertainment center is the area's best choice for group events of all kinds, whether you are hosting a small troop event or a huge fundraiser.
What we offer
Our family entertainment center offers an array of fantastic amenities and activities to make your scout troop party or event a success, including:
Accommodates events up to 600 people
12,000 square foot skating rink
DJ spinning at every skate session
Laser maze obstacle course
Indoor playground for kids 11 and under
Concessions- Corn dogs, hot dogs, nachos, burritos, chicken nuggets, french fries, Pepsi beverages, and more
Redemption arcade and prize shop
Pizza parties are extra fun when you can follow up the meal by skating to your favorite songs. Younger scouts will enjoy our indoor playground, while older scouts will get a kick out of challenging each other to the laser maze or arcade games. In addition to troop parties, we can host large-scale fundraisers and family fun days in our spacious facility.
If you're ready to plan a great event for your Fort Collins Boy Scout or Girl Scout troop, contact us today! Give us a call at 970-482-0497 or use our online form to inquire about group rates and party packages.
Photo by Sheila Herman via Flickr (CC by 2.0)