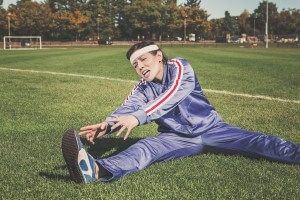 Did you know that November is American Diabetes Month? According to the American Diabetes Association, nearly 300 million Americans have been diagnosed with some form of diabetes, and another 86 million are at serious risk of developing type 2 diabetes. You're probably wondering what all that has to do with roller skating. Well, actually quite a lot!
Diabetes is a metabolic disorder in which the body does not produce enough insulin or is unable to use the insulin it does produce properly, causing blood glucose (blood sugar) to get too high. Over time, elevated glucose levels can lead to heart disease, stroke, kidney disease, and other serious health problems.
Regular exercise is an important part of controlling blood sugar. It's not only crucial for managing diabetes, but can also help you lower your risk of developing diabetes in the first place. That's where roller skating comes in! If you've ever joined a gym and slogged through boring workouts for a month or two before retreating back to the comfort of your couch and your Netflix queue, you know that it's hard to stay physically active when your heart's just not in it.
The best way to make exercise a regular part of  your life is to find an activity that's fun for you. And what could be more fun than roller skating? The lights, the music, and the exhilaration of zipping around the rink make roller skating a fun and affordable way to get active. In fact, you'll be having so much fun you may not even notice that you're getting an amazing cardio workout while improving balance, stamina, and muscle definition, especially in your core, legs, and rear.
Don't wait another day to get active. Visit our Fort Collins skating rink for the best deals on active family fun! To see our schedule of skate sessions and events, visit our calendar, and be sure to follow us on Facebook to stay up-to-date on our news, promotions, and special events!
Photo via Gratisography