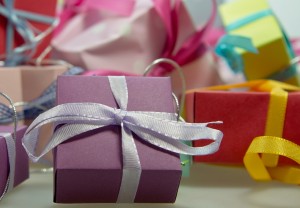 As a parent, you're always juggling something. Chauffeur, nurse, coach, tutor, shoulder to lean on- you wear all of those hats and you wear them well. But do you really want (or need) to add party planner to the list?
At Rollerland, we make kids birthday parties in Fort Collins easy for parents and most importantly, FUN for kids! If you're ready to throw your child a birthday party to remember, read on to learn more or just head over to our online booking site.
Roller Skating Parties
All of our public roller skating parties allow the birthday child and 8 guests to use our party room for 1.5 hours and enjoy unlimited skating for the duration of the current skating session. In addition to admission and roller skates, unlimited skating, and the party room, we provide 2 pitchers of soda, table settings, discount passes for guests, and a party host to help your party run smoothly.
The birthday person gets to spin the Lucky Wheel for a chance to win a free pair of skates, a punch card good for one free admission monthly for the following year, a glow button, and special recognition with a name announcement! These party packages are best for small groups with a maximum of 14 people including the birthday child.
Private Parties
Our private birthday parties make your event extra special. Your party of up to 20 skaters gets the whole rink to yourselves for 2 hours! The Exclusive Party Package offers the same birthday person goodies and other features as the public parties (soda, table settings, discount passes, party host, admission and roller skates), but to make your party even better we  throw in 4 14″ pizzas, party bags, 6 tokens per guest to use in the arcade, and 2 extra pitchers of soda (for a total of 4).
You can also build your own party to get exactly what you want. If you have questions about our party options or need to book a party on short notice, we're more than happy to help! Just give us a call at (970) 482-0497 extension "0." We look forward to helping you make birthday memories to last a lifetime!
Photo by blickpixel on Pixabay