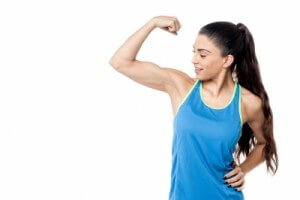 May is Global Employee Health and Fitness Month, an observance created to promote and encourage health and fitness in the workplace. Employee wellness programs have many benefits for both the employees and employer, because healthy employees tend to be happier and more productive in their jobs. They miss less work due to health issues, and your employee wellness program will also be seen as a perk of the job if done right.
Corporate events in Fort Collins
If you're thinking about launching a wellness program or fitness initiative at your company, Rollerland can help! Our spacious skating rink is the perfect place for a corporate outing in Fort Collins. Kick off your employee wellness program with a fun event to increase excitement and participation. We can accommodate small groups or even a crowd of 600!
Why roller skating?
Easier than running for a good cardio workout
Puts less stress on the body while still raising the heartbeat
Strengthens pelvic, hip, leg, and abdominal muscles
Good cross-training for skiing, skateboarding, biking and hiking
Improves balance
A corporate skating party at Rollerland is a great way to improve morale and kick off your workplace wellness initiative, so contact us today to discuss our group event options!
Skating for individual fitness
If you're an employee reading this and thinking, "I wish my employer would do this!" don't worry- you don't have to wait on your employer because we have lots of great opportunities for you to come out and skate with us.
Every Wednesday we host Adult Skate Night from 8-10 pm, as well as Family Fitness Skate from 1-3 pm. See our calendar for our full schedule of fun events for all ages. Every skate session features a live disc jockey playing current hits and oldies. Colorful lights add to the fun, and we have other activities kids will love like our indoor playground and laser maze, so your whole family can enjoy the outing.