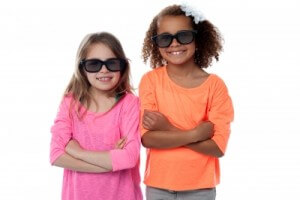 Can you believe that July is almost over? Come August, kids in Fort Collins will be heading back to school in just a couple short weeks. In the Poudre School District, the first day of school is August 20th for high schoolers and August 24th for elementary and middle schoolers. There's not much summer left, so it's time to make the most of it with fun and games at Rollerland!
Indoor activities for kids, teens, and adults
There's still time to get off the couch and have some summer fun in Fort Collins. Join us daily for Summer Open Skate, as well as weekly events like Tiny Tots Skate, Wacky Wednesday, Wednesday night Adult Skate, and our Friday Night Sk8 Party for teens! Between our skating rink, indoor playground for kids 11 and younger, arcade, and Laser Maze Challenge, you're sure to make some awesome summer memories. See our Calendar for hours and details.
Parties and group events to remember
As summer draws to a close, it's the perfect time to plan an exciting group party to celebrate the end of a great season. Our family entertainment center can host a variety of group events large and small. Throw a team party for your summer sports league or sports camp, get all of the neighborhood kids together for one last extra-special play date before school starts back, or  plan an outing for your scout troop as a reward for completing all of the summer activities.
And of course with school coming up, kids can be anxious about meeting all of their new classmates. Why not throw an icebreaker party to let all of the kids meet each other before the first day of school? Get the roster from the teacher and invite the whole crowd so everyone can make friends and have some fun before the academic year starts.
If you're interested in throwing a party at Rollerland, give us a call or book online now!