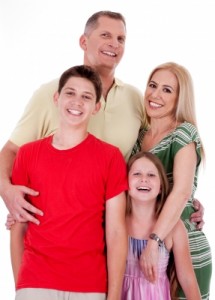 There are many lessons one learns as a parent: The meaning of unconditional love. How to slow down and smell the roses. The beauty of a child's laughter. And, of course, that having kids is really expensive.
As a parent, you're always having to shell out for kid-related expenses, from school supplies to team fees and more, so it's important to watch where your dollars go. If you're looking for inexpensive family fun in Fort Collins, it's time you discovered one of the area's best discounts: Wacky Wednesday!
Every Wednesday at Rollerland from 5 p.m. to 8 p.m., Wacky Wednesday gives you the opportunity to treat your whole family to a night of fun thanks to affordable prices! At this all ages event, we offer discount admission of just $2 each for roller skating, our indoor playground for ages 10 and younger, and our Laser Maze Challenge!
At just $2 for each activity, you can let the gang run wild and experience all of their favorites. Make it a family tradition and break up each week with a mid-week family night out at Rollerland to skate, play, enjoy the music from our live DJ, and grab a tasty and inexpensive dinner at our concessions area.
For an even better value, you can take advantage of our Fun & Games Special after 5 p.m. Available on Wacky Wednesday as well as other days (Tuesday and Thursday), this special provides unlimited roller skating, skate rental, unlimited playground, two runs through the Laser Maze, plus 12 tokens to use on arcade games, all for only $11. If your child is over 10 years old (or just doesn't want to play in the playground), you can substitute the playground for 2 extra runs through the laser maze.
Photo by photostock via freedigitalphotos.net