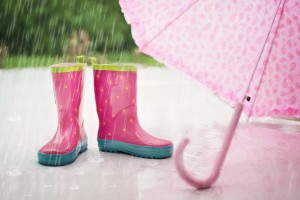 Too hot? Too cold? Too rainy? Too windy? No matter what the weather is doing outside, it's always play time here at Rollerland! If you're looking for an indoor playground in Fort Collins, we've got you covered with the perfect play place for kids.
Located in our family entertainment center, our multi-level indoor playground gives local families a great option for active play. Experts say that kids these days are too sedentary, in large part due to excessive screen time. So how can you break the connection between your child and their favorite electronics? What can a parent do to encourage physical activity? That's easy- make it fun!
Finding positive ways to cut down on TV, tablet, and video game time is an important step to helping your child get more active. Our playground makes it fun to get kids moving, with 3 levels and 2,000 square feet to explore! Designed for kids 11 years old and younger, our indoor playground lets kids slide, swing, climb, and crawl over, around, and through all sorts of obstacles. They'll be having a great time, getting healthy exercise, and making new friends, all in the safety of our indoor facility.
Another important way to encourage your kids to be more active is for you to model the behavior yourself! It's important for parents to find fun ways to exercise too, and once again we've got you covered at Rollerland. In addition to our playground, arcade, and laser maze, we're also home to a skating rink! Feel like a kid again as you zip and zoom around our skate floor, all while strengthening your core and lower body muscles, increasing endurance, and burning calories.
To see our hours, visit our calendar page, and bring your whole family for some active indoor fun at Rollerland this week!
Photo by jill111 via Pixabay