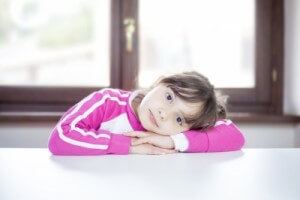 Did you know that July is Anti-Boredom Month? Well, it's true, and it makes perfect sense! Kids wait all year for summer to arrive, for the chance to be free from alarm clocks and schedules and homework and rushing around to one activity after the other. Then summer arrives, they sleep late for a week, blow through the video games they've been waiting to play or the Netflix queue they've been waiting to watch, and… Now what?!
Fortunately when boredom strikes, Rollerland Skate Center is here to make summer fun again! Our Fort Collins family entertainment center includes not only a skating rink, but also an arcade, our unique Laser Maze Challenge, and an indoor playground for kids 11 years old and younger.
We have summer skate sessions during the day on Tuesday through Friday every week from 9 am to 4 pm for just $5! You can't beat that for value and fun. Skate rental is always $2 extra, but skaters are welcome to bring their own quad or inline skates instead.
In addition to our daily summer skate sessions, we also host a variety of other kid, teen, and family events during the summer, including:
Tiny Tots Skate– 10 am to noon on Wednesdays for kids 6 and under
Wacky Wednesday– 5 pm to 8 pm Wednesdays with discount admission ($2 admission each for skating, playground, and Laser Maze)
Friday Evening Open Skate– Kick off your weekend at Rollerland from 5 pm to 7:30 pm
Friday Night Sk8 Party– Geared towards teens and tweens, this Friday night skate session features current hits from hip hop, top 40, and rap.
Saturday Open Skate– This all ages skate is from noon to 10 pm on Saturdays and costs just $5.50 to skate all day- or at least until you get tired. Don't worry, we've got a great concession stand to perk you up again with tasty treats, sweets, and soda.
Sunday Open Skate– Close out the weekend with some laid-back fun at the skating rink with this 1 pm to 5:30 pm session.
Ready to kiss boredom goodbye? Come to Rollerland for summer activities in Fort Collins that kids, tweens, and teens alike will love! And be sure to follow us on Facebook to stay up to date on our latest specials and events.
Photo by Danilo Rizzuti via freedigitalphotos.net