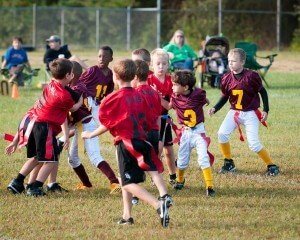 Throwing team parties in Fort Collins has never been easier, or more fun.  Here at Rollerland Skate Center, we have some great tips to impart that will ensure your team's party is one they will never forget! Simply follow these tips and your team can't help but have a great time:
1) First, make sure to choose a venue with plenty of room for not just your players, but their families, too. This way, even parents who can't get sitters for younger siblings will be able to attend.  Rollerland is the perfect choice!  We have plenty of space to accommodate large groups (much more than you'd have at home!)  And at Rollerland, the younger siblings will have a good time, too!
2) Next, make sure that the venue you choose offers something for everyone.  You want to make sure that there are fun and age-appropriate things for every age group who will be in attendance.  At Rollerland, we offer roller skating, arcade games, a Laser Maze Challenge, and an indoor playground for kids 11 and under! Truly something for everyone!
3) You also want to ensure everyone will be fed food that they will enjoy…and what child doesn't love pizza?  At Rollerland, we include 2 slices of pizza per person, as well as soda for everyone in our team party package.
4) Finally, really make your team's party memorable: Have the coaches say a few words about each player, and then allow the parents to take a moment to thank the coaches for all of their hard work.  Everyone will appreciate hearing the nice words, and they will remember this team party for a long time to come!
Ready to plan a team party in Fort Collins? Contact Rollerland Skate Center today and make your reservation!
Photo by Ty_Swartz via Pixabay