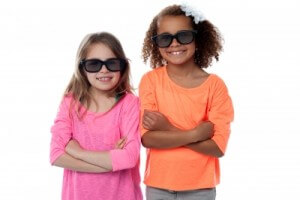 Winter's coming to an end soon, which means it will be time for springtime group events. Whether you have an event planned for a class party, a sports team celebration or another gathering, make sure you don't wait too long to book!
If you're still looking for venue ideas, keep Rollerland Skate Center in mind. We offer a great place for parents in Fort Collins to host events. From team parties to class parties, our facility has plenty of room to accommodate group events of all sizes.
We have a wide range of activities available for kids of all ages to enjoy. They can spend time roller skating to fun music, or have a blast doing our unique Laser Maze Challenge. For kids who are 11 and under, we have an indoor playground that offers 2,000 square feet of space to explore. Kids will burn off tons of energy climbing, sliding, crawling, swinging and more in our safe, interactive indoor play place. We also have an arcade filled with classic games that kids and adults love, like Skee ball, Pac-Man, air hockey, a crane machine, and much more. Who can resist the lure of winning some tickets and picking out a fun memento from the prize shop?
When you book a group event at our place, you don't have to worry about April showers or any other kind of inclement weather ruining the day. All of your guests can have a great time inside, whether it's raining or shining outside. Give us a call today to book your team party or school event at our Fort Collins family fun center!