With so many people running in so many different directions, spending quality time together as a family can be tough. Roller-skating is an activity everyone can enjoy, from preschool age kids to grandparents who want to spoil the kids for a few hours. Rollerland is making your family nights better than ever. Looking for a fun family activity in Fort Collins? Don't miss Family Fun Fridays!
More Skaters, More Savings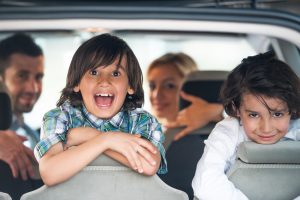 At Rollerland we encourage families to take a break and laugh together. We'll even give you an incentive to spend the evening with the people you love most! Every Friday night we offer a Family Fun deal for families of 5 and more. That can include parents, grandparents, aunts and uncles, kids, cousins, and even that longtime neighbor who basically counts as family. Grab the kids and hit the rink. With Family Fun Friday, you'll get:
Up to 5 Fun & Games Specials

.

This special includes unlimited skating, skate rentals, 2 runs through the laser maze, 12 arcade tokens, and unlimited time in the indoor playground for kids 11 and younger.
40 arcade tokens
1 large pizza
1 large pitcher of soda
We know that you're looking for an affordable way to spend time with the kids before school starts again. This package is worth $80, but the memories you'll create are priceless. Rollerland wants to help you make those memories a reality by giving you $31 off our Friday night special! Get the Family Fun Friday package for just $49. The fun starts every Friday at 6 pm.