The Rollerland team loves seeing kids get excited about education. We encourage students to engage their curiosity in science, technology, engineering, and math with interactive STEM field trips that combine two awesome things: roller-skating and learning.
Why We Need STEM Education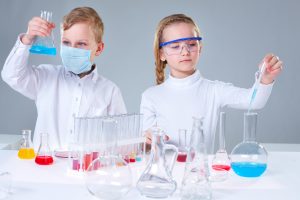 Studies show that STEM fields are growing faster than any other industry. But student interest doesn't match the need for qualified candidates, and many of the available positions go unfilled. Why? Because sometime around middle school, many students lose interest in learning about STEM. Many upper level classes don't encourage kids to stay interested in STEM. And in many school systems, girls are actively discouraged from pursuing science, technology, engineering, or math education. So what can we do to close the gap?
STEM Field Trips
Rollerland is doing our part to show kids that STEM can be fun. Our lessons incorporate the science of motion, acoustics, rink design, engineering and lighting, and physical fitness to build a foundation of curiosity and problem-solving in the minds of elementary and middle school students. We have a variety of lessons available, and we're happy to partner with Fort Collins teachers to find the STEM lessons that most closely match their current curriculum. After an hour of STEM education, the kids will get 2 hours to roller-skate. After all, exercise is good for the brain!
Whether you're looking for a fun spring outing or planning ahead for the fall curriculum, our skating center is here to help. Call today to book a Rollerland STEM field trip.