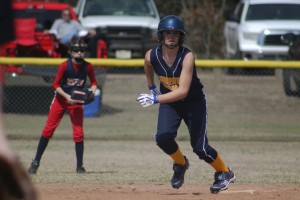 Sports teams offer a unique kind of friendship and camaraderie to players of all ages. After a season of shedding blood, sweat, and tears together (OK, hopefully just sweat in most cases), it's time to get together for a special event with teammates to reflect on all of the team's challenges and accomplishments. After putting in lots of hard work in practice and games, it's important to cut loose and have some fun together. Fortunately Rollerland is here to help, with our awesome sports team parties in Fort Collins!
Everything you need for a great team party
Our family entertainment center is the perfect place for group events for kids and adults alike, with a spacious roller skating rink, plenty of awesome arcade games, private party rooms, a playground for kids up to 11 years old, our unique Laser Maze Challenge, and a concessions area offering perfect party foods like pizza and nachos.
Celebrate your team at Rollerland
Our team party packages are great for kids teas and make party planning super easy, so the coach or team mom/dad doesn't have to stress out over the preparations. When you book a team party with us, you'll get the party room for 1 hour, plus pizza, soda, and arcade tokens, and you can choose 1 or 2 activities for your package.
We can also accommodate large groups for private events, so you can rent the rink for your entire youth sports league, summer sports camp, or adult sports league!
From youth football and soccer to adult kickball, from competitive cheerleading to ultimate frisbee, and everything in between, our Fort Collins party facility is the perfect place to bring the whole team or league together for a good time. Call us today or book online to reserve your event!
Photo by cherylholt via Pixabay