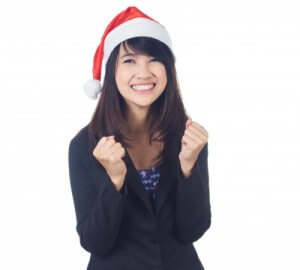 Looking for a corporate holiday party venue in Fort Collins? If so, congratulations! You've already figured out the first step in throwing an office holiday party your employees or coworkers will actually like: Thinking outside of the box, or rather the cubicle. Sure, you could fall back on the usual routine of eggnog and stale fruitcake in the break room, but how festive is that?
Answer: Not nearly enough.
Fortunately, Rollerland offers the perfect place to hold your corporate outing in Fort Collins! Our family-owned skating rink provides a timelessly fun and festive venue for group events of all sizes, whether you're hosting 6 or 600. You can come skate with us during our regular sessions (all of our skate sessions have a live DJ playing your favorite music, old and new), or rent out the whole place for a private event.
That brings us to the next must-have of any great corporate event: a fun activity. It might seem obvious, but how many truly fun corporate events have you been to? Roller skating gets everyone up and active, encourages interaction, and sets a tone of holiday cheer so you can say "Thank you" to your crew with an evening to remember. In addition to roller skating, we also have an indoor playground and laser maze in case you want to include kids in the invitation. Choosing a kid-friendly event venue and making the party fun for your employees' whole family is also a great way to demonstrate your commitment to work-life balance.
Don't wait to book your corporate holiday party in Fort Collins! Contact us today to discuss our roller skating party options and book a party your company will still be talking about in the new year.