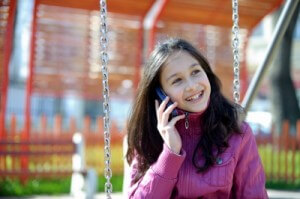 Planning a tween birthday party that won't make your child roll their eyes can be quite the challenge. At this age, kids can be hard to please, and it will take more than cupcakes and a party clown to give them a birthday experience they and their friends will love. Fortunately Rollerland has you covered with tween birthday parties in Fort Collins that are not only fun and exciting, but also budget-friendly and safe.
If you want to plan a party that your tween (and your bank account) will love, consider having a roller skating birthday party. Roller skating is fun for everyone, especially with our live DJs playing great music at every skate session, and it will give your tween a chance to mingle with friends in a safe environment without too much adult interference. Our party packages make it easy and convenient to throw a party with minimal work on your part, and best of all, you won't be stuck cleaning up your home after your child's friends are done celebrating!
Rollerland's public birthday party packages start at just $129 for ten people total (including the birthday person). For the price of the party package, you get admission and skate rental, table settings, two pitchers of soda, 2 pizzas, discount passes for future visits, a party host, and an hour in the party room. Other packages include extra tokens for the arcade, trips through the laser maze, and more to make your party extra special!
If your lucky tween has more friends to invite, you can book a private party for up to 20 skaters, and have the whole place to yourself for two hours. Check out our private party packages to learn more.
If you want to plan a party your tween will always remember, you can't beat the fun at Rollerland. Tweens want a party where they can have fun without feeling like they're being babied. Give them fun, freedom, and friends for a few hours with a roller skating party!