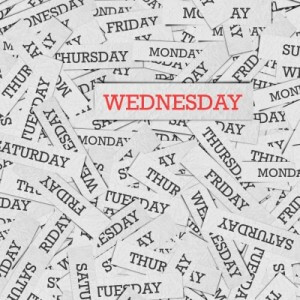 Wednesday. Hump day. The day that seems to last forever, separating the mind-numbing, coffee-gulping first half of the week from the we're-almost-there exhilaration of the last half. Fortunately at Rollerland, we're taking Wednesdays from "When will it end?" to "Why can't every day be Wednesday?!"
Read on to learn about our weekly events taking place every Wednesday this summer (exceptions will be noted on the calendar) at our Fort Collins skating rink!
Tiny Tot Skate
From 10 am to noon on Wednesday mornings we host our Tiny Tot Skate for kids ages 6 and under! This is a great opportunity for little ones to enjoy the thrill of learning to skate or just zipping around on our "flying turtle" scooters.
Summer Open Skate
During the summer we're open from noon to 4 pm on Wednesdays for all-ages skating, just $5 admission! Don't sit at home being bored when you could be having fun with your friends. Spend the day skating to great music, grab a snack at concessions, and win some tickets in the arcade!
Wacky Wednesday
Wednesdays from 5-8 pm are Wacky Wednesday, when you can enjoy our best deals on activities at Rollerland! During this session, admission is just $2 each for skating, playground (kids 11 and under only), and the laser maze. Bring the whole family for an affordable night of fun, and make it a weekly summer tradition.
Adult Skate
From 8-10 pm it's time for the adults to take over! For $5 this session offers rugrat-free skating for the 18 and up crowd, complete with awesome music from the 70's to today.
There really is something for everyone on Wednesdays at our family entertainment center, so don't waste away another lame Wednesday… Make it wacky and wonderful at Rollerland!
Please note: Skate rental is always $2 extra.
Photo by arztsamui via freedigitalphotos.net