Can you believe we're in the last month of school? It seems like just yesterday that winter break was ending, and here we are staring down summer already! Kids are probably excited, but parents might be a little more hesitant. After all, there's not much time between the end of school and the beginning of "I'm bored!" This year, head boredom off at the pass at Rollerland Skate Center in Fort Collins, Co.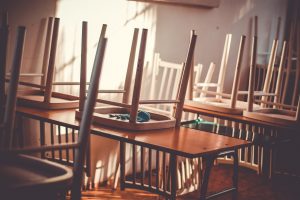 Skating is a great way to stay in touch with school friends, keep active, and peel kids away from screens this summer. Extended summer hours begin on June 4th. Rollerland is a safe, clean, convenient place for regular weekly playdates, fun after sports games or church, or whenever kids want to get out of the house–or whenever parents need a little peace and quiet. Staying active will keep kids from getting bored, and can even fight summer brain drain. Check out the Fun & Games Special to save on all the fun you can handle, or host a team party if you really want to go all out.
If you're looking for something with a little more structure, check out Rockin' Roller's Day Camp! Hosted at Rollerland, this summer camp includes swimming, movies, sports, mini golf, and of course plenty of roller skating. Rates start at just $35 per day. Call early to sign up–summer camp spots will go quickly.
Summer break doesn't have to turn into a slog of boredom. Bring the kids, or the whole family, to Rollerland to enjoy indoor, air-conditioned fun that will keep kids and parents happy!