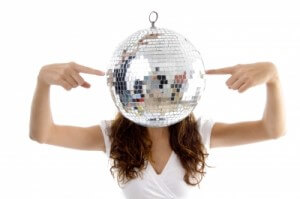 Teenagers are notoriously picky, and for parents, that can make planning a birthday party rather challenging. If you're scratching your head over what kind of teen birthday party to throw for your child, you can stop stressing. The secret to a successful teen birthday party is simple- make it fun, make it social, and make it Instagram/Snapchat/Vine-worthy! There's no better way to get a group of teens excited than with a theme and a fun activity. Check out these 3 ideas for teen birthday party themes and book your party now at our Fort Collins roller rink and family fun center!
Disco party: Even though this is well before their time, a disco party is still an awesome theme that allows teens to flaunt some crazy retro ensembles- just beware that they may try to raid your closet! Sequins, spandex, bell bottoms, and roller skates are a match made in disco-heaven!
Spy party: Who doesn't love the glamour and danger of spy and heist movies? Our Laser Maze Challenge lets guests channel their inner James Bond, Jason Bourne, or Black Widow by traversing a criss-crossed maze of lasers, trying not to touch them while also getting through the maze as quickly as possible. Ask guests to wear head-to-toe black like jewel thieves or dress as their favorite fictional spy.
Retro: Disco isn't the only fun retro birthday party theme. Why not go back to the 80s with a party centered around roller skating and arcade games? Ask guests to dress as their favorite 80s celeb (Madonna, Michael Jackson, Patrick Swayze, Olivia Newton John) or draw inspiration from a movie like The Breakfast Club, Ferris Bueller's Day Off, Pretty in Pink, or Back to the Future!
Ready to give your teen a birthday to remember? Book a party online now or give us a call for questions about group events in Fort Collins!