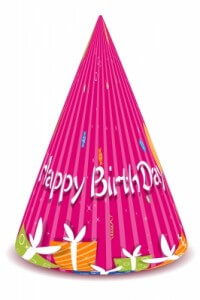 Birthdays only come once a year so it's important to celebrate them properly! If you're looking for a great place in Fort Collins to have a birthday party for your child, Rollerland Skate Center is the place for you! As a family entertainment center, we provide everything from appetizing food to enjoyable activities for you and your child to make their special day memorable, fun,  and affordable.
Rollerland's basic party package prices start at just $129, which covers the cost of your child and 9 friends.
Guests of all ages will have fun roller skating.
Not only will the kiddos enjoy skating around the 12,000 square foot rink, teens and adults will love it too. A live DJ is on-site at every session to play songs that are sure to please all ages and create a fun atmosphere.
You'll have a built-in theme when you host a roller skating party.
Without a doubt, the best parties are themed parties! Hosting a birthday party at Rollerland provides you with a built-in theme: Disco. Roller skating and disco are synonymous, so why not ask your guests to come dressed up in their best roller disco clothes? The bright colored outfits your guests show up in will surely make for great pictures and even greater memories.
Roller skating is a great way to break the ice.
Often times, all your guests may not know one another. Choosing a fun activity like roller skating will help guests to be more sociable and comfortable getting to know each other. After spending a day roller skating together, your guests may just walk away from the party having made a new friend!
Contact us for more information or to schedule your party today!
Photo by digitalart via freedigitalphotos.net