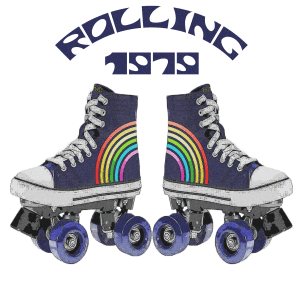 October may be National Roller Skating Month, but roller skating is fun all year long! We love watching new and seasoned skaters skate the day away at our skating center. Whether it's your go-to spot for birthday parties or an activity you do for leisure, we're glad you love to roller skate!
Why do we love roller skating? The team at Rollerland put together a few of many reasons why roller skating is the best activity.
Perfect Birthday Party Activity
Birthdays are so much cooler on wheels. Kids will love hanging out with friends, racing around the rink, listening to awesome music, and munching on delicious food. At Rollerland, the atmosphere is perfect for birthdays. (Are you interested in booking a birthday party? Check out this information!)
Awesome Roller Skating Games
Recall your favorite childhood games and bring them to life on the rink. From Duck Duck Goose to Limbo, roller skates makes childhood games that much more fun. If you want to spice up the game, add new rules to make it challenging!
It's For Sport & Leisure
You may only think about roller skating as a leisure activity that kiddos enjoy for their birthday parties, but it is actually a very competitive sport. Whether you are out-lapping other people in roller derby or racing the opposing team in speed racing, this sport is incredible to watch.
At the end of the day, whatever reason you are coming to Rollerland is okay with us. We just want to see you having fun! Check out our hours, then skate with us today!