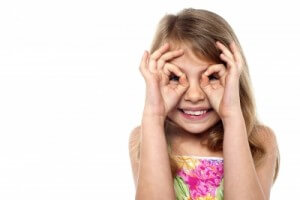 Summer may seem a million miles away right now, but it will be here before you know it- and your kids will need something to do. Fortunately for parents looking for summer activities in Fort Collins, we've got the perfect solution: Rockin' Rollers Day Camp at Rollerland Skate Center!
So, why should you sign your child up for our summer day camp? Read on for 3 great reasons, and contact us to reserve your child's spot today!
Reason #1: Without planned activities, your child may form a barnacle-like attachment to the couch and/or their favorite electronic device.
Let's face it, kids (and even adults) sometimes need a little motivation to do something other than watch Netflix, surf the internet, or play video games. It's not that they want to waste the summer away, it's just the easiest thing to do. Planning some activities for the summer will give your child something to look forward to. Plus, everything is better in moderation- splitting time between structured activities and summer laziness will make both more enjoyable!
Reason #2: Your sanity.
Let's face it, parents: We love our kids, but they can drive us a little bit crazy, too. Having the kids at home all the time in the summer is fun at first, but it can quickly become a challenge when you need to run errands or get some work done. Signing your kids up for our summer day camp not only ensures that they'll be having fun, but also helps the whole family get along. It's true that absence (you know, just for a few hours) makes the heart grow fonder… And the squabbles less frequent!
Reason #3: It's FUN!
Our Rockin' Rollers Day Camp is the perfect summer kids activity in Fort Collins, combining fun, physical activity, and socialization to ensure your kids have the time of their lives! Summer vacation is supposed to be a time for new experiences, adventure, new friends, and making memories. We've got it all here at Rollerland, and we hope your child will be here for the skating, field trips, movies and more.