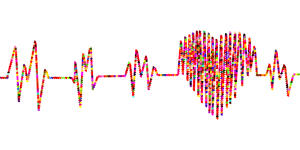 Losing weight and exercising more are two very common New Year's resolutions. Unfortunately, by mid-February, the resolutions are no longer actively pursued.
One of the reasons why resolutions often bite the dust is because people aren't having fun! So at Rollerland Skate Center, we're putting the fun back in New Year's resolutions.
Are you ready to have the best workout ever? Check out our hours, then skate with us today!
Discover how roller skating boosts your attitude, burns calories, and strengthens your heart:
Boosts Your Attitude
The cold weather may be keeping you cooped up indoors, which leads to feeling down and bored. Thankfully, there are ways to exercise despite the cold weather! Roller skating is a great workout and can boost your mood. Bring your friends and family with you to Rollerland Skate Center – their happiness will be contagious!
Burns Calories
If you're looking for ways to lose weight, look no further than roller skating. This activity provides the same results as running or jogging, but it's much less harmful to your joints! Because of the smooth gliding, your leg muscles are getting a workout without causing unnecessary pressure on your joints. Other health benefits of roller skating include increased endurance and improved balance.
Strengthens Your Heart
Your heart is one of the most hardworking muscles in your body. Just like other muscles, it has to be worked out! When your heart receives the exercise it needs, you will feel the benefit. Benefits include:
Decreased chance of heart disease
Deeper sleep
Increased energy
Reduced stress
Weight loss
And, to make things even better, your heart receives a great workout when you roller skate. So invite a friend to the rink and skate today! Have questions about how to get your best skating workout? Contact Rollerland Skate Center in Fort Collins.