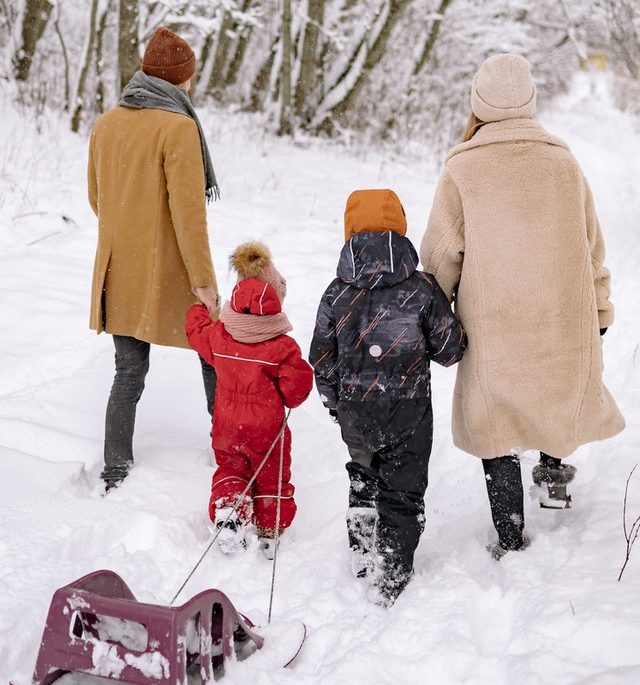 The holidays are right around the corner, so it's time to come up with some fun things to do with your family in Fort Collins! There are plenty of activities to choose from; these are just a few ideas to get you started.
Get down at the skating rink.
The holidays are a time when family members you don't get to see very often come home to reconnect. Whether it's kids away at college, family members who have moved to other parts of the country, or even just nearby relatives you don't see enough due to busy schedules, it's a great time to throw a skating party! Get everyone together and get down at the skating rink to your favorite music. Show the "youngins" in the family that you have some pretty sweet moves, too. Everyone is sure to have fun, even if they aren't super experienced skaters. And since such a wide range of ages can enjoy roller skating, it's perfect for a family holiday party or get-together.
Of course, you can't forget about "chosen family" as well. We can help you throw a holiday party for your church group, officemates, neighbors, youth group, club, sports team, or book club! Whoever you celebrate with, we'll make your group party a blast with great music, food, and fun on the rink.
Go outside and play.
One of the best things about living in Fort Collins is the beautiful natural environment all around us. If you're looking for things to do with your family, go outside and play! Snowshoeing and sledding are fun winter activities that kids will enjoy, but there are tons of ways to get active outdoors. Check out some of the outdoor entertainment options in Fort Collins and pick an adventure. If you're feeling particularly adventurous, you can even do a winter hike at The Devil's Backbone in Loveland, Mount Sanitas in Boulder, or Horsetooth Rock right here in town. (Always make sure to do your own research and follow the best safety practices for outdoor activities, including checking the weather, dressing appropriately, letting someone know where you'll be and when to expect you back, and packing the right equipment.
Do something to help others.
Last, but not least, why not give back to the community… And make it a family affair? There are tons of ways to get involved, whether you volunteer at a food bank, animal shelter, or one of the many other volunteer opportunities in Fort Collins. Get your kids involved in choosing the volunteer activity, and you might be surprised how excited they'll be!