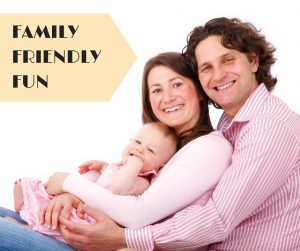 We at Rollerland Skate Center understand the importance of family. After all, we are a family run and operated business and have been helping other families create lasting memories at our skate center in Fort Collins, Colorado for more than 35 years.
We put an emphasis on family fun by providing opportunities to bring your family together at our rink. Here are a few upcoming family-friendly events you will love:
Christian Skate Night:

this special skate is the 3rd Tuesday of the month (until May 2017) and features the latest christian music hits. Held from 5-8pm and featuring $5 admission and $2.50 skate rentals, this evening is perfect for the entire family!

Family Fun Fridays:

Celebrate making it through another week with your family! Family Fun Friday is held every Friday beginning at 6pm. You will receive up to 5 fun and games packages for your family which includes: skating, skate rentals, playground, laser maze (2 runs) and 12 tokens. You will also get a large piece, a pitcher of soda, and 40 extra tokens! This is a $80 value for only $55 on Fridays starting at 6pm.

Birthday Parties:

Celebrate family birthdays in style at Rollerland! When you host your upcoming birthday party with us, you are ensuring a fun time for all attendees including yourself! Sit back, relax, and enjoy the party with your family and other guests. You will cherish these family memories for a lifetime.