Summer's around the corner, and the opportunities for family fun are lining up. But with all that free time to fill, family time can get expensive, fast! At Rollerland Skate Center we aim to change that. Check out all the ways to have affordable family fun at the skating rink this summer!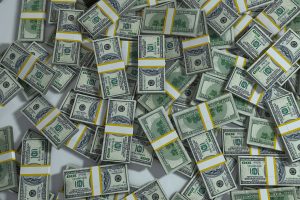 Fun & Games Special
If you're looking for value any time, this is the package for you. For just $12.50, you get unlimited skating, skate rental, unlimited playground time for ages 10 and under, two runs in the laser maze, and 12 tokens for the arcade. Guests older than 10 may substitute two extra runs in the laser maze for the playground. All this would normally cost you $16-$19!
Family Fun Deal
Bringing the whole family to the skating rink? The Family Fun Deal includes up to five Fun and Games Specials, plus a large pizza and a pitcher of soda to take care of dinner. Originally priced at $120, with this deal you'll get all this for just $59.
Wacky Wednesday
This all-ages event means that skating admission, playground admission and laser maze admission are just $2.50 each! Skate rental is $2.75 extra unless otherwise noted and covers inline skates or quads.
There's plenty of summer fun on the horizon. We'll see you at the rink!