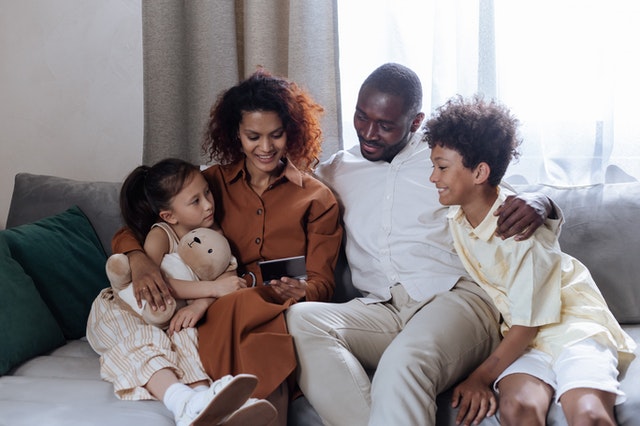 You probably already know that spending time with your family is important…But do you know why? Today we're looking at why quality family time matters, and sharing some tips for finding opportunities for family fun in Fort Collins, no matter what your budget or schedule may be!
What's So Special About Family Time?
Researchers have identified several benefits of spending quality time with your kids, including:
Mental Health: Teens who spend quality time with their parents on a regular basis tend to have better mental health and are less likely to engage in risky behavior that could get them in trouble.
Family Values: Every family has its own unique culture, with values, traditions, and ways of doing things. But you can't create that culture if you're never present together! Making time for family hangouts gives you the opportunity to model the behavior you want to inspire in your kids. It also makes space to strengthen relationships, create shared memories, and show your family members that you're there for them.
Self-Esteem: The days of kids being "seen and not heard" are long gone. Today, experts acknowledge that it's important for kids to be able to speak up and talk about their experiences in a family setting. Allowing them to build social and communication skills in the context of a relaxed family hangout builds confidence that they will take with them to school, sports, and beyond.
Affordable Family Activities in Fort Collins
OK, you're convinced that family time is important, right? Well, now the next question you have is probably "But how am I supposed to add anything extra to our lives?!" Don't worry; spending quality time with your kids doesn't have to be expensive, time consuming, or complicated.
For some quick exercise and family fun, come to one of our open skate sessions. Roller skating is the perfect mid-week activity to help your family blow off some steam and de-stress. Or if you're looking for an exciting weekend activity, you can extend your visit with a trip to our laser maze, indoor playground (kids only), and arcade.
Whether you're planning a family birthday party or just a spontaneous Saturday hangout with your kids, Rollerland is the place to go for affordable family fun in Fort Collins! Follow us on Facebook to stay up to date on our events and offers.