Birthday parties are meant to be remembered years. As a kid you get to choose your favorite place to spend your birthday. Many kids will choose to spend their birthday at Rollerland Skate Center in Fort Collins. Aren't sure if a skating birthday party is for you? Learn more about our options.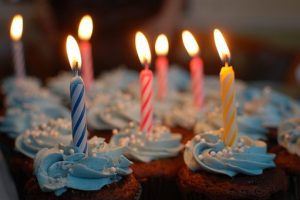 If you can navigate over to our party section of our website, you'll find that we offer a variety of packages for your birthday extravaganza. And we have an announcement for summer: we're offering special discounts on party packages!
Our first party package gives the birthday child and guests the choice of one attraction at Rollerland Skate Center. They can choose from the following list:
Unlimited Skating (including rental)
Unlimited Playground (ages 10 and under only)
Laser Maze Challenge (2 runs per person)
Arcade (12 tokens per guest)
With the chosen activity, your party will also receive two large pizzas, two pitchers of soda, one hour of the reserved party room, and a souvenir water bottle. The birthday boy or birthday girl will receive plenty of extras, including a special birthday announcement and gifts from Rollerland.
With our new summer discount, the party crew can receive our upgraded party package for the same price as the basic package. Package number two includes all of the same fun, but the birthday party can choose TWO activities instead of the one. That is a deal that nobody can pass up!
With so many friends going on vacation, it can be hard to celebrate summer birthdays. Plan ahead (and skip the sunburn) with a roller-skating birthday party. Want to learn more about throwing a party at Rollerland? Contact us today.