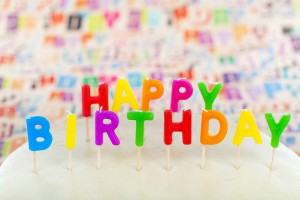 If you're looking for a great place to throw an affordable kids' birthday party in Fort Collins, you've come to the right place at Rollerland! Our family entertainment center has everything you need to celebrate your child's special day, from fun activities to great music to delicious food. Best of all, we make it easy and affordable, so you can actually enjoy the fun!
Kid-friendly birthday activities in Fort Collins
One reason so many parents choose us for birthday parties in Fort Collins is the sheer variety of activities we provide all in one place. Roller skating, arcade games, and our unique Laser Maze Challenge ensure that your child and their friends have an action-packed blast. We also have an indoor playground for kids ages 11 and younger.
All of our party packages include unlimited roller skating and skate rental, but you can also upgrade your package to include the Laser Maze, playground, or tokens for the arcade depending on your group's ages and interests.
Parent-approved birthday parties
Obviously kids love our birthday parties because they're fun, but we know that parents have to be practical when it comes to party planning. At Rollerland, parents love our parties just as much as kids thanks to our convenient and affordable party packages!
Our Basic party package starts under $100 dollars for 8 kids plus the birthday boy or girl, and includes use of our party room for 1.5 hours. However, your party is free to stay and skate as long as the skate session lasts, which means that depending on when you book your party, the kids could skate for a couple hours or all day long! At around $11 per child, that's a great deal.
Parents also love that we make throwing a kids birthday party easy and convenient. Not only can you book online, but we also provide the party room, table settings, soda, and a party host to keep your celebration running smoothly. Instead of worrying about the logistics, you can sit back, relax, and enjoy seeing the happiness on your child's face- and of course snap some shots for Instagram or Facebook!
Photo by PublicDomainPictures via Pixabay