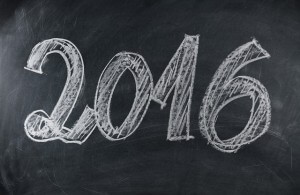 As the year draws to a close, it's only natural to look back and take stock of what happened in 2015. Whether you had a great year or you're glad to see it go, there's always room for improvement! To make 2016 even better than the last year, check out these New Year's resolutions for skaters. And to all of our customers: Thank you! We appreciate your support in 2015 and look forward to even more family fun in Fort Collins in 2016.
Get in shape
This common New Year's resolution is easier said than done, usually, but it's definitely more fun at Rollerland! Roller skating is great exercise, engaging your core muscles while also toning and strengthening your calves, thighs, and glutes. If you're training in another sport, roller skating can help you improve stamina, balance, and agility. With awesome music played by a live DJ at every session, you can bet it'll be a lot more fun than your regular gym visit.
Spend more time with family
People are so busy these days, from kids with full schedules of school, sports, and extra-curricular activities to adults trying to juggle the demands of work, family, and social obligations. Does your family set aside enough quality time for bonding, making memories, and just enjoying each other's company? If the answer is anything less than a resounding "YES," make family a priority this year. One positive way to do this is by scheduling a weekly or monthly family night. Bring the whole clan to Rollerland to skate together, challenge each other to the Laser Maze, play some arcade games, and let the kids explore our indoor playground.
To see our latest events, specials, and announcements, follow us on Facebook!
Photo by geralt via Pixabay