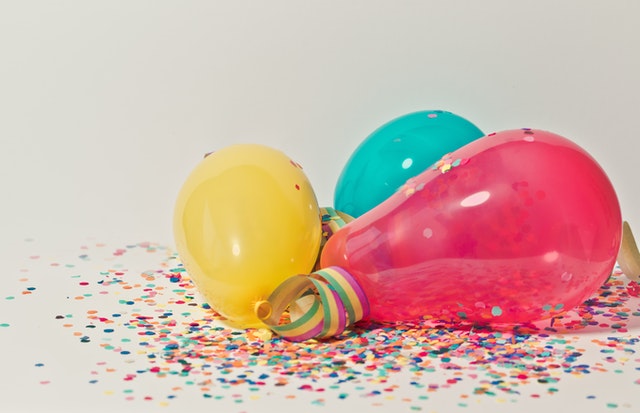 There's nothing worse than the feeling of having to cancel a celebration. Whether it's a rained-out wedding or a coronavirus-cancelled birthday party, it's never easy to call off an event you've been looking forward to. Fortunately, now that we're open again, you can throw an everything-proof birthday party that everyone will love!
While we will be operating under a limited schedule for the time being due to COVID-19, we are still open for skating sessions, private rentals, and birthday parties. Keep reading to learn some tips for throwing an "everything-proof" birthday party, and get ready to celebrate BIG!
How to Plan a Successful Birthday Party—No Matter What!
Learn how to set your party up for success with these tips from the roller skating birthday party pros at Rollerland. 
Give plenty of notice.
One of the easiest and most effective ways you can make a party successful is to send out invitations on time. The general wisdom is to send kids' birthday party invitations out 2-4 weeks before the party, but if your child's birthday falls during the summer (always hectic due to vacations) or the busy holiday season, you may want to shoot for a 6 week lead in. That will give people an idea of when and where it will be so they can arrange their schedules accordingly and block out some time to attend your celebration. 
Choose an indoor party venue.
One of the many reasons patrons love hosting both public and private birthday parties at Rollerland is because our indoor skating rink and family entertainment center makes party planning so easy. With fun attractions and easy party packages, we make party planning a breeze and ensure everyone is having a blast. But most convenient of all? Your party will never be rained out! Don't worry about shelter from the rain or sunscreen and bug spray for muggy summer days; your group can enjoy an active party from the comfort of our air conditioned, 12,000 square foot building. (Incidentally, our spacious skating rink and facility also make it easy to social distance, so you and your guests can have a great time without putting your health at risk. 
Keep your options open. 
Of course, nothing in this world is certain, so if something comes up and you're not able to party the way you originally intended, don't panic! There are tons of fun ways to connect with friends and family these days, from staging a drive-by birthday parade to playing trivia on Houseparty. 
At the end of the day, making memories with the people you care about is the most important thing—and where there's a will, there's always a way.