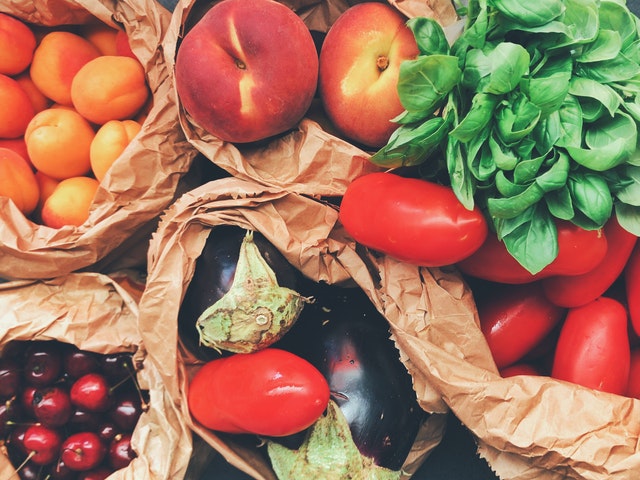 With Thanksgiving right around the corner, gratitude is on our minds. Did you know that practicing gratitude every day can actually help lower stress, improve sleep, and help you cope with difficult events in life? According to some research, if one partner practices gratitude mindfulness, it can even improve their partner's level of satisfaction with the relationship! That's pretty darn cool if you ask us. Attitude of gratitude in mind, why not pass on the good vibes with some community service this holiday season? Giving back to the community doesn't have to be all dour and serious—it can actually be really fun, especially if you volunteer with family and friends! 
If you're looking for fun and creative community service ideas for the holidays, these are sure to float your (gravy) boat!
Creative Community Service Ideas to Do With Your Family
Fight hunger by volunteering with your local food bank.
Food insecurity is a serious problem in the U.S., with the USDA reporting that over 35 million people in the U.S. struggled with hunger last year. Get your family involved and give back to the community by volunteering at your local food bank! 
Every organization is different, but most would be thrilled to have your family, friends, or neighborhood group help out for an afternoon. A typical shift as a food bank volunteer will include some or all of the following activities: Unloading donations, sorting food, stocking shelves, cleaning and organizing storage spaces, loading up groceries for recipients, assembling food packs or meal kits, and possibly even delivering meals to those in need. 
Help unhoused people by gathering supplies.
Winter in Colorado is no joke, and donations like blankets, coats, gloves, hand warmers, and sleeping bags can make a huge difference for people struggling with housing. You can help by getting in touch with your local shelter or other organization that serves the unhoused people in your area, and asking them what they need. Then, work with your family to set up a supply drive! If you have family visiting for the holidays, this can be a fun activity to get everyone involved. Design and print flyers to put at local businesses or give to neighbors letting them know what day the drive will be. Bring some wagons or carts and go around your neighborhood collecting donations! You'll not only be helping people in your community, but this also gives you a great excuse to connect with your neighbors. 
Host a fundraising event for your favorite charity.
Another great way to give back to the community while having fun is to host a fundraiser! With the pandemic this year, online silent auctions have been very popular. Collect donations from local businesses and get your network involved by promoting your virtual event on social media. 
If an in-person event is more your style, you can host a socially-distanced indoor fundraiser right here at Rollerland! Our skating rink is perfect for group events of all types, and we have many years of experience hosting fundraisers for local schools and other organizations. 
No matter how you choose to give back to the community this holiday season, remember to have fun and spread the love!