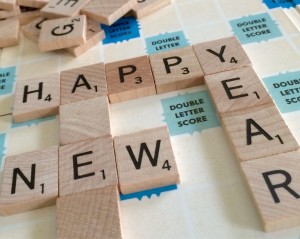 Some of the most popular new year's resolutions every year include "Save money," "Get in shape," and "Spend more time with family." You may have even made some of these very same resolutions. Did you know that you can achieve these goals right here at Rollerland?
It's true! Our Fort Collins skating rink and family fun center is the perfect place to combine all three of these smart lifestyle changes for a more fulfilling year in 2015.
Spend more time with family
With today's busy lifestyles, it's easy for quality time with your family to fall through the cracks. Long work hours; a packed schedule of school, sports, and extracurricular activities; and of course the lure of smartphones, tablets, laptops, and video games all contribute to families that are disconnected. So what's the solution? Making time for family fun!
Set aside one day a week for family fun night at Rollerland. The whole family can enjoy roller skating to fun tunes from our live DJs, and kids love our indoor playground. Friendly competition is always fun, so challenge each other to our laser maze! And don't worry about cooking dinner; we've got you covered with delicious concessions, from pizza to chicken nuggets to burritos, and much more.
Get in shape
One of the reasons so many people fail to stick with their new year's resolution to get fit is because of boredom. If you're not excited to go to the gym every day, it's going to be a struggle to make time for it when life gets busy. One of the best ways to make a healthy lifestyle change is to find fun activities that also provide a good workout. Roller skating fits the bill perfectly!
Did you know that a 150-lb. person roller skating for an hour can burn 482 calories with regular quad skates or 600 calories with inline skates? You'll be getting a cardiovascular workout, building muscle- especially in your legs, butt, and core- and increasing stamina. Fortunately you'll be having so much fun, you won't feel like you're working out!
Save money
Tightening up the family budget, or creating one in the first place, is a common new year's resolution. Unfortunately sticking to a budget can be a lot like dieting- you deprive yourself as much as you can until finally you crack and splurge. Remember, moderation is key. The best way to save more money and spend less is to find ways to make it fun. For instance, packing lunches instead of buying fast food during the week, but treating yourself to a fun night once a week as a reward.
At Rollerland, we make family fun affordable, so your whole family can enjoy a night out without breaking the bank. In addition to our already low admission prices, we offer amazing promotions like Wacky Wednesday and our Friday Night Spotlight where local middle school students get in free with their school IDs.
Photo by Wokanda via Pixabay