Roller skating is more than just gliding around the rink; it's a vibrant and exhilarating activity that brings people together for laughter, thrills, and unforgettable memories. Whether you're celebrating a birthday, organizing a family reunion, or simply looking for a unique way to spend time with friends, hosting a roller skating party is the perfect choice. To take your roller skating event to the next level, why not infuse some exciting games and activities into the mix? From classic favorites to creative twists, here's a guide to creating a roller skating experience that will have everyone talking long after the skates come off.
Roller Derby Relays:
Get your competitive spirit in gear with roller derby relays. Divide your group into teams and set up a relay race on the skating rink. Each participant skates a lap before tagging their teammate to continue. The first team to complete a designated number of laps wins the race. This game adds an element of strategy and teamwork to your skating party.
Limbo On Wheels:
Put a roller skating twist on the classic limbo game. Use a limbo pole and have skaters take turns skating under it while bending backward. Gradually lower the pole after each round. It's a hilarious challenge that will test flexibility and skating skills.
Musical Skates:
Just like musical chairs, but on wheels! Set up a circle of cones or markers on the rink and have skaters skate around them while music plays. When the music stops, they must quickly find a cone to stand next to. Remove one cone each round, and the last skater standing next to a cone wins.
Roller Skating Scavenger Hunt:
Turn your roller skating rink into a treasure trove of fun. Create a list of items or clues for skaters to find around the rink. As they skate, they'll search for hidden items or solve riddles to complete the scavenger hunt. It's a fantastic way to explore the rink and keep the excitement flowing.
Dance-Off Extravaganza:
Show off your best moves on wheels with a roller skating dance-off. Have participants take turns showcasing their dance skills while skating to upbeat music. A panel of judges or the entire group can vote for the most impressive skater. It's all about letting loose, having fun, and enjoying the rhythm of the rink.
Speed Skating Challenges:
For those looking to channel their inner speed demon, organize speed skating challenges. Set up a designated straightaway on the rink and time skaters as they race against each other. You can have different categories based on age or skill level to ensure everyone has a chance to shine.
Roller Skating Charades:
Combine classic charades with roller skating for a laughter-filled activity. Participants take turns skating to the center of the rink and performing a charade that the rest of the group has to guess. It's a great way to incorporate creativity and humor into your roller skating party.
Glow-In-The-Dark Disco:
Elevate the ambiance of your roller skating rink by hosting a glow-in-the-dark disco party. Provide glow sticks, neon clothing, and black lights to transform the rink into a dazzling neon wonderland. Skaters can show off their moves under the vibrant glow, creating a mesmerizing atmosphere.
Roller Skating Obstacle Course:
Challenge skaters with a thrilling obstacle course that tests their agility and control. Set up cones, hurdles, and tunnels for skaters to maneuver around, creating an exciting course that requires both skill and finesse.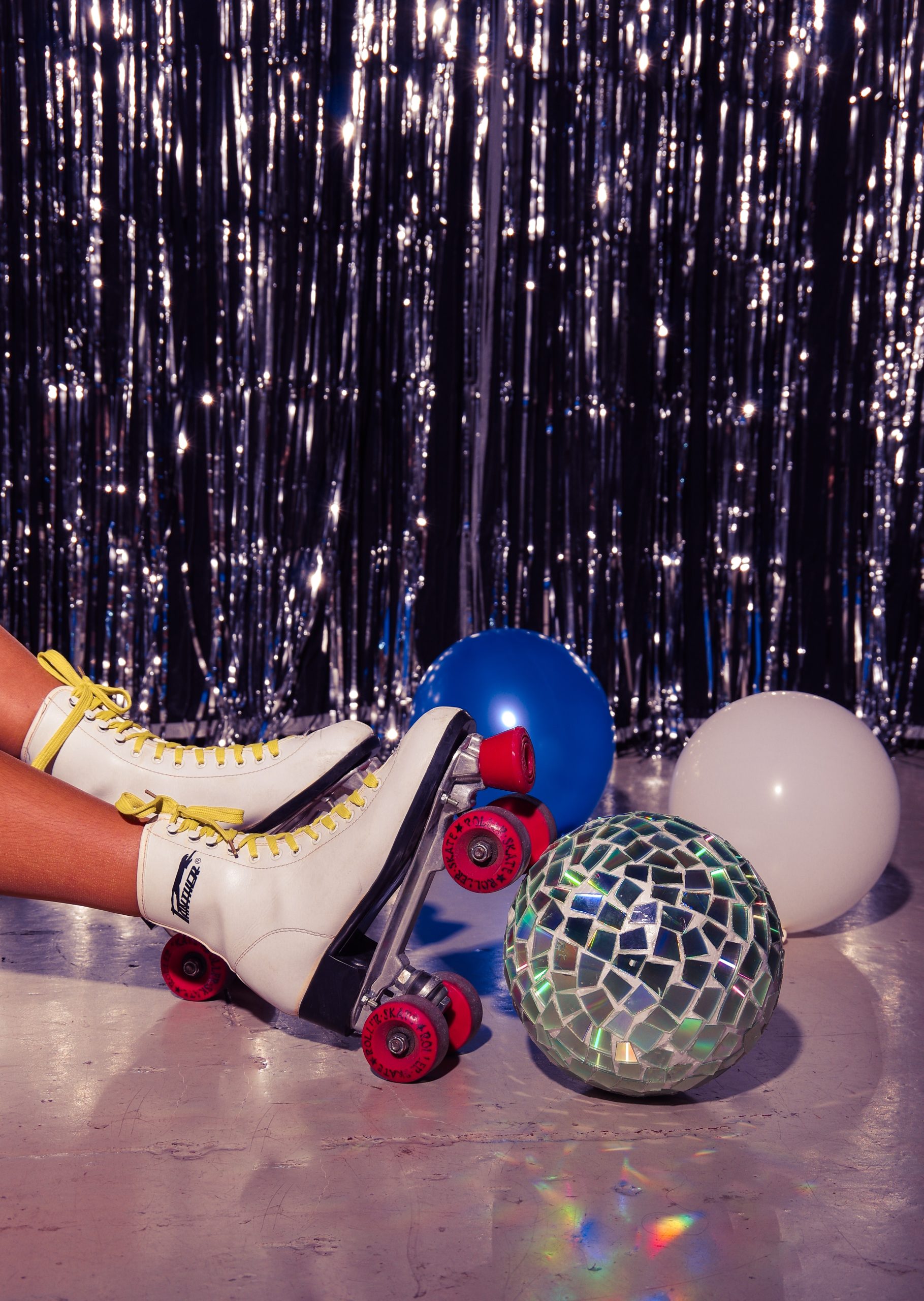 With these roller skating games and activities, your party or gathering is bound to be a hit. Roller skating is more than just gliding; it's an opportunity to connect, compete, and create lasting memories with friends and family. So lace up those skates, crank up the music, and get ready for a roller skating experience that will have everyone rolling with joy!