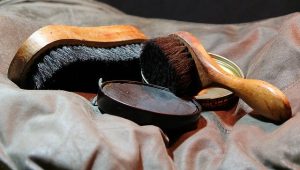 Wiping down the baseboards? Check. The ceiling fan blades? Check. Cleaning out the fridge? Check. Washing the windows? Check. Dusting and mopping and sweeping? Check, check, check! That's right, it's spring cleaning season, time to shake off the dust and drab of winter and get ready for spring. When you're making your spring cleaning to-do list, don't forget one more thing: Cleaning your roller skates! 
OK, so spring cleaning doesn't normally include roller skates, but that's no reason to put it off! Show your skates some love and keep them in good condition with these tips from your friends at Rollerland Skate Center. 
Spring Cleaning for Skaters: A Checklist
Wondering where to start when it comes to taking care of your roller skates? This checklist is a good guide to follow so you can keep your skates in great shape and get as much use out of them as possible. 
Cleaning skate boots
The boot is the upper part of the roller skate that your foot goes into like a shoe. Many traditional quad (4 wheels) roller skates have leather boots, so it's important to keep them clean and dry, and to avoid drastic temperature changes. 
Clean your leather skate boots by wiping with a soft cloth to remove any dirt or debris that may have accumulated since the last time they were serviced. 

Apply a leather cleaner and/or conditioner to keep them preserved. 

If they're a bit odiferous, you can spray the insides with a disinfecting spray or wipe them down with vinegar. Afterwards, make sure to dry them completely by opening up the tongues and loosening the laces so they can air out. Sit them in a sunny location if you can, but do NOT put them in a dryer, use a hair dryer on them, or sit them next to a radiator or space heater. Intense temperature changes can damage the leather and warp the fit. 
Cleaning skate wheels
It's easy to clean your skate wheels using just mild soap (like Dawn dish soap) and water. Just make sure to check your wheels first—if your wheels have metal cores, you need to keep them dry so they don't rust.  
Cleaning skate bearings
Cleaning your roller skate bearings is easy once you know how to do it! Cleaning them regularly will ensure that your wheels can keep spinning smoothly and you can keep on skating without a care in the world. 
Remember that an ounce of prevention is worth a pound of cure! The best way to keep your skates looking nice is to take care of them after each time you wear them. Never store them in a car, leave them in a bag, or fail to air them out.