June is National Safety Month and here at Rollerland Skate Center in Fort Collins, Colorado, we think your child's safety is important! Whether your kids are a guest in our facilities, or adventuring somewhere else this summer, here are 4 tips to help keep your family safe this summer!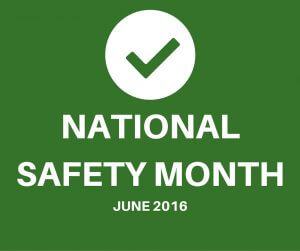 ALWAYS wear sunscreen
Most people only think of using sunscreen when they spend all day outside. However, sun exposure adds up! The Skin Cancer Foundation estimates that 1 in 5 Americans will develop some form of skin cancer in their lifetime. To help lower your risks, use sunscreen or UV blocking lotions anytime you have extended exposure to the sun.
Never leave kids unattended by water
No matter what your children's age or swimming capabilities are, never leave them alone by a body of water. Never depend on water wings or other inflatable toys to prevent accidents.
Wear proper safety gear
Proper safety gear for your family is always a solid investment, whether that be the appropriate helmet for riding a bicycle or a U.S. Coast Guard approved life jacket. Children may be resistant to wearing their safety gear, and that's expected because kids will be kids. However, remember that parents should be parents and make sure that their children are safe!
Consider additional protection while roller-skating
At Rollerland, we always recommend following our advice in point #3 of wearing the necessary safety gear by wearing knee pads, elbow pads, and a helmet! However, skaters may also want to add extra layers of protection. Extra protection while skating may consist of wearing a long-sleeved shirt and long pants to further prevent injury of your arms and knees in case of a fall.
Paying attention to these 4 tips this season can help ensure that you and your family have a fun and SAFE summer! Come visit us at Rollerland Skate Center at 324 South Link Lane Fort Collins, CO 80524 for safe summer fun!