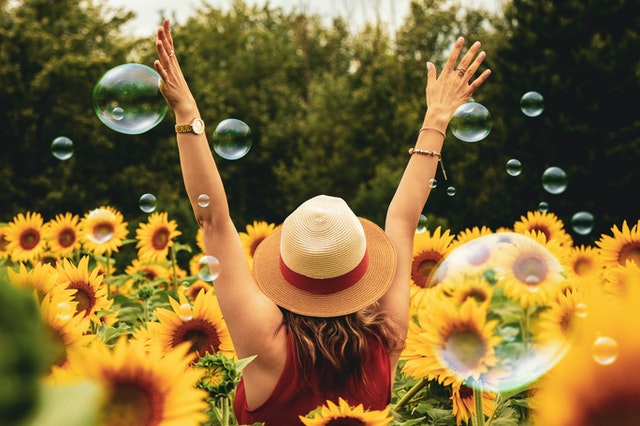 2020 has been a wild ride so far, but after months of isolation due to the coronavirus pandemic, Fort Collins is starting to open up again—including our skating rink here at Rollerland!  While it's still important to take safety precautions like social distancing, wearing masks, and frequent sanitization, it's quite a relief to be able to get out of the house again. 
Family Activities to Try This Summer in Fort Collins
While the summer of 2020 is going to be a little different than usual, you can still make it memorable thanks to the exciting activities available in Fort Collins. Mask up, grab your kids, and get ready for a social-distancing summer of fun!
Kayaking at the Poudre River Whitewater Park
Head to the Poudre River Whitewater Park to watch the kayakers and tubers taking on the whitewater drops, or rent your own gear and get in on the action. Just remember to check on the city's coronavirus updates page before visiting city parks and facilities, as there may be changes to hours and availability. 
Roller Skating at Rollerland
We're thrilled to be open and to welcome back all of our awesome skaters! Right now we are operating on a limited schedule due to the pandemic, and we will be reviewing our hours each week and adjusting as needed to keep everyone safe. Check out our Sessions page before your visit to make sure we'll be open, and get ready to skate, dance, and have a blast! 
Exploring Inspiration Playground
The Inspiration Playground is one of the best places for kids in the Fort Collins parks system, and that's saying something. This unique playground features "safe, state-of-the-art, sensory-rich structures that encourage integration and the development of cognitive, emotional, physical and social skills" for kids with and without additional needs. 
Cooling Off at Horsetooth Reservoir
With over six miles of water surrounded by 1,900 acres of public land, Horsetooth Reservoir is a must-visit for affordable summertime fun near Fort Collins. Boating, skiing, and swimming are great ways to cool off in the summer heat, but you can also picnic, camp, and even rock climb. Announcements, closures, and restrictions can be found here. 
Shopping the Larimer County Farmers' Market
Staying healthy is at the forefront of our minds these days, but healthy eating doesn't have to be boring. Make it fun with a trip to the Larimer County Farmers' Market! The oldest farmers' market in Northern Colorado takes place every Saturday through October 31st, between 9 am and 1 pm. Say goodbye to mushy canned green beans or peas; once your kids experience the enticing colors, textures, and smells of the farmers market, they'll be begging to try some fun new recipes.