After the holidays, the last thing many people want to think about is throwing another party. But what if you have a child with a winter birthday? You definitely don't want to ignore that! Rollerland Skate Center in Fort Collins, CO is your source for winter birthday parties. Not only is a skating party affordable and easy for parents, it's fun for kids! Check out some of our favorite roller skating games to get birthday party guests really smiling this winter.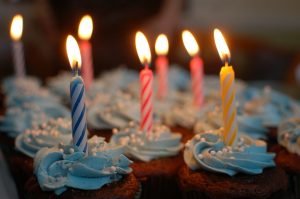 Roller Tag.

This game is just like regular tag, except you've added roller skates–and there's no limit to how much more fun that makes it! As a bonus, kids who may run slower will appreciate the playing field being evened out a bit.

Limbo.

All you need for this is a stick. Even a broom will work in a pinch, but since it's a birthday party why not decorate a special limbo stick in the guest of honor's favorite color, or to match the theme? If you thought limp was challenging and hilarious in shoes, wait 'till you try it with skates.

Relay Races.

You'll need to check with a staff member before starting this during a public skate session, but you never know what sort of rink fun we're already planning.
Rollerland Skate Center offers public and private party packages, depending on your budget and your desires. The sky is truly the limit. Your birthday boy or girl will have a great time and never once feel like their birthday is being overshadowed by the holidays! Check your dates and then book online!