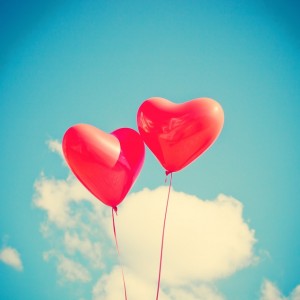 What are you planning for Valentine's Day in Fort Collins? If you want to impress your special someone, you need to plan a date they'll never forget. Read on to learn how to play Cupid this Valentine's Day.
Make it unique.
Don't you ever get tired of the same old-same old routine? Dinner and a movie is classic, but do you really want to fight the crowd of all the other couples who are doing the exact same thing, just because it's Valentine's Day? You can do dinner and a movie any time- why not choose an activity that's sure to stand out, like roller skating? Skating rinks have always had a bit of romance to them, what with the sparkling lights, the music, and the exhilaration of skating.
Hold hands.
Holding hands with someone who gives you that butterflies-in-the-stomach feeling is just the best, isn't it? Well, there's an easy way to encourage hand-holding on your date… Go roller skating! If you're both experienced skaters you can work on your moves and get fancy with it, but there's no need for a lot of skill. Even if you're both new to skating, you'll have a great time finding your stride together out on the rink. It's good practice for one of the most important parts of any relationship- support!
Have fun!
The most important part of a successful date is simply making it fun. Fortunately that's a snap at Rollerland! Our Fort Collins family entertainment center has plenty to do, from roller skating to our Laser Maze Challenge to arcade games. A little friendly competition is always good in a date.
Bring your sweetheart to our Valentine's Day Skate on Sunday, February 14th from noon to 5 pm. We're offering buy one, get one free skating admission, as well as our Sweetheart Special: 2 slices of pizza and 2 small drinks, only $5!
Don't have a Valentine? Better get out there and mingle!
Photo by autumnsgoddess0 via Pixabay