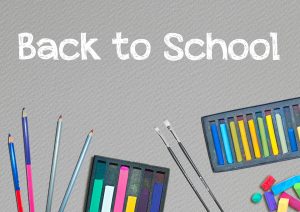 It's that time of year again. Summer is winding down and everybody's focus is going back to school. It can be a crazy time and it can feel overwhelming trying to stay on top of everything that needs to happen before the first day. But there are some ways to prepare so that the transition back to school is easier and even fun! Check out our tips to prepare for the new school year from your friends at Rollerland in Fort Collins, CO.
Contact Teachers Ahead of Time
As a parent, you can feel like you don't have control over what's happening once school is in session. You have to put your trust into a teacher you've probably never met. You have to trust that they have your child's best interest at heart. A great way to make sure you are on the same page with your little one's teacher is to meet with them before the start of school. This lets everybody know what the expectations will be for the year and provides a united strategy for education and growth through the school year.
Get Your Supplies
You never want to wait until the last minute to get all your kid's supplies. Notebooks, pencils, and binders are all standard, but a lot of schools are integrating more of a tech-oriented curriculum. Make sure you check with your school to see if there are any apps or tech needs that your kid should prepare for before the first day.
Have Some Fun and Blow Off Steam
Going back to school can be stressful for kids and parents alike. Make sure you designate some time to unwinding with some family fun. At Rollerland, we have tons of open skate times which makes spending a day at the roller rink easy and fin for everyone. We also have some great specials and scheduled events during the school year so don't forget to keep rolling by all year to relax and have some fun in between classes and homework!