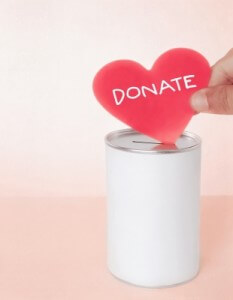 Are you trying to raise money for a cause you believe in? Fundraising can be challenging, but it's also immensely rewarding. If you really want to make your fundraiser a success, the most important measures are to plan something fun, affordable, and family-friendly. Lucky for you, we have it all at Rollerland Skate Center!
Fort Collins fundraisers that draw a crowd
There are 3 keys to making your fundraiser a success. Read on to learn how you can raise money for your team, school, club, charity, animal rescue, church group, or other philanthropic organization with the help of our Fort Collins family entertainment center.
Exciting activities- If you want people to show up and shell out, you'll need to make it worth their while. Fortunately we've got fun in the bag at Rollerland, from roller skating to tunes played by a live DJ at every session, to our Laser Maze Challenge, to our indoor playground for kids, and of course plenty of arcade games and a prize shop where you can buy cool items with your winnings!
Affordability- Black tie fundraisers aren't suited for every cause, and let's be honest, not everyone can afford a tux, evening gown, and hundreds of dollars for a table. However, most people can afford a night out at the skating rink, and even those in the "big spender" crowd would probably prefer a night of casual fun to a stuffy evening of rubbery chicken and sad steamed veggies!
Family-friendly fun- It's not just finances that could keep your crowd away- it could also be kids. Parents know that it can be hard to get a sitter, and with today's busy schedules, many parents would rather spend time with their kids when they can. When you plan an event at Rollerland, you can rest assured that everyone is included in the fun, from parents to teens to little kids. Our indoor playground is just perfect for the kiddos, and is open to ages 11 and younger.
To get started planning your Fort Collins fundraiser at our skating rink and fun center, give us a call today at 970-482-0497.
Photo by winnond via freedigitalphotos.net