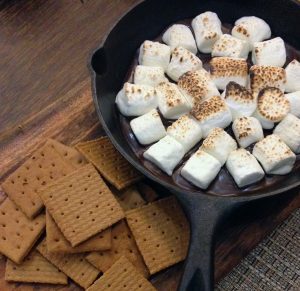 Valentine's Day is approaching, and we know you want to do something extra special for your special someone. The team at Rollerland Skate Center is here to help!
Think outside the box this Valentine's Day with these three unique ideas:
Go to the Roller Skating Rink
Just because it's Valentine's Day doesn't mean you have to make reservations at a fancy restaurant and buy overly-priced flowers. Instead, take your date out for a night of fun and adventure! Roller skating is a fun and exciting date night that is perfect for Valentine's Day! Discover more reasons why skating is a fantastic date-night activity.
Visit a Local Museum
If you really want to think outside the box for Valentine's Day, take your date (or the whole family) to a local museum! The Fort Collins Museum of Discovery is an eye-opening, inspirational place that will keep everyone's jaws wide open. There are exhibits, programs, theater shows, and much more that will definitely leave a lasting impression.
Make S'mores by the Fire
If you have a fire pit or fireplace, s'mores are a great and affordable Valentine's Day idea. Cozy up by the fire and toast your marshmallow over the flames. Then, mush your marshmallow into your chocolate and graham cracker sandwich. It's a delicious treat that won't break your bank! (This would also be a wonderful activity to do after skating at Rollerland.)
We hope to see you and your date on Valentine's Day and any day after that! Contact us today if you have any questions.