Is there any dating ritual more fraught than the first date? It carries so much weight (people love to ask couples about their first date) and it sets the tone for the relationship for months or even years. You want to make a great impression, get to know the other person, have fun, and not break the bank, all at once! That's where Rollerland Skate Center in Fort Collins, CO comes in! Check out the reasons to try roller skating as your best first date idea: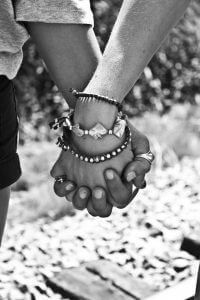 Nobody wants to be thought of as boring, and a skating date is nothing if not unusual. Lots of people probably haven't gone skating since they were kids or teens! You get points for creativity and nostalgia.

Skating means you can avoid awkward small talk: between the music, the activity itself and the memories, you'll have plenty to talk about other than the weather.

Is one of you feeling a little wobbly on your skates? What a great excuse to hold hands!

Getting a little

physical activity

will boost your moods, decrease stress leftover from the workday, and help everyone feel less nervous so you can get to know each other better.

Skating is a truly low-pressure activity. It's inexpensive but thoughtful. The casual atmosphere plus the unique event make a great first impression.
Next time you ask someone out, ask them to join you at Rollerland! We have open skate sessions almost every day of the week, and even an adult-only (18+) skate on Wednesday nights!