The back to school season is upon us! This time of year can be really hectic as you work to get your kids ready for the back to school transition. If you prep your family early enough, the change in routine won't be too much of a headache. This will leave you with plenty of time to celebrate! After all, advancing to a new grade in school is an important milestone in any child's life.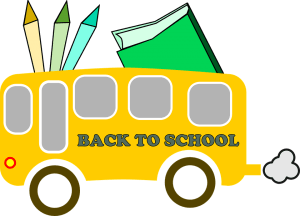 Before your kids go back to school and take the next step in their academic career, have a back to school party at Rollerland Skate Center in Fort Collins, Colorado!
Here are 3 ways to make sure you make the most of this opportunity:
Research our different packages to see what's best for you!

We have

party packages

to fit all of your party needs including birthday parties, private parties, teen parties, and team sports parties. With so many options, we are sure to have a party that will fit your need perfectly.

Let us know if you need any special accommodations.

Our facility is able to accommodate groups of all sizes, from a small party with close friends to a huge gathering of up in the hundreds! Let us know if you require special accommodations for your group size or any other needs and we will help you out.