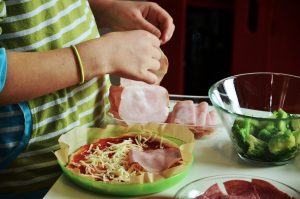 So, you've made your New Year's resolution and you're already unhappy with it. Well, there's good news: you can switch up your resolution!
To make it easier, we've compiled a list of awesome New Year's resolutions you can choose from. (And a few tips and tricks to reach your goals.)
Family-Friendly New Year's Resolutions
The best resolutions are the ones that you enjoy. It's also easier to make them last throughout the year! So the team at Rollerland Skate Center put together a list of family-friendly New Year's resolution ideas for you to consider.
Take the family roller skating – It's a great way to keep everyone healthy and you get to spend quality time with the family.
Discover new biking trails – Does your family love to ride bikes? Change up the scenery by discovering new biking trails. This is great exercise, and an activity you can do year-round with the family.
Create a YouTube channel – Is there an activity that your family loves doing together? Maybe it's baking or gardening … chances are, there is another family out there that loves the same activity! Create a YouTube channel with the family about your favorite pastime and make "how-to" videos.
Tips & Tricks to Make Your Resolutions Last All Year
If you and your family are trying to come up with a resolution that you all agree on, consider a few ways to pick the best resolution. Choose a resolution that makes everyone:
Be Healthier
Laugh More
Enjoy Their Day
Have Fun
Become Closer as a Family
Roller skating can do all of those things! Fortunately, Rollerland Skate Center is right around the corner! Check out our hours and visit us today.