Roller-skating has been around since the 1700's, so naturally it has made it's way into pop-culture! Check out some our favorite instances of skating from across the years!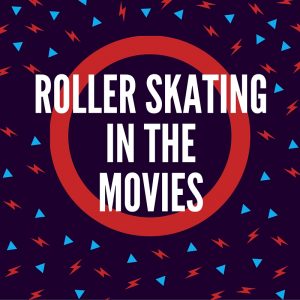 "Roll Bounce"
"Roll Bounce" is a 2005 comedy-drama set in 1978 Chicago and stars hip hop artist Bow Wow as the leader of a roller skating crew.
  

"ATL"
"ATL" is a 2006 drama set in Atlanta, Georgia and stars rapper T.I. in his film debut. As four friends prepare for life after high school, different challenges bring about turning points in each of their lives. The dramas unfold and resolve at their local roller-skating rink, Cascade.
  

"Skateland"
"Skateland" is a 2010 American drama that takes place in a small town in Texas in 1983. The film follows 19 year-old Ritchie Wheeler who spends most of his time at the local roller rink where he works and hangs out with his friends.
  

"Brink!"
"Brink!" is a 1998 Disney Channel Original Movie that follows Andy "Brink" Brinker and his in-line skating crew set in the backdrop of aggressive inline skating
  

"Glee"
In the first season of the popular TV series, "Glee", a local roller rink called "Rinky Dinks" is used for rehearsal space for the glee club after their auditorium is commandeered in Episode 16.
If any of these popular roller-skating movies ignited your ambition to go roller-skating, give Rollerland Skate Center a call at 970-482-0497 and visit us at 324 South Link Lane in Fort Collins, CO 80524!