It's time for spring cleaning! While you're tidying up your home to get ready for summer, don't forget to put care into another investment: your roller skates. Here are some roller skate maintenance tips from Rollerland Skate Center.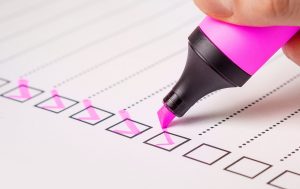 Inside.

Are you airing out your skates every time you take them off? If you're not convinced that this is important, think about how your socks smelled the last time you took your skates off. Now imagine that times five, or ten, or however many times you've worn your skates! Unlacing your skates will make sure they properly dry, preventing terrible smells and even mildew.

Outside.

Wipe down the boot with a soft cloth every time you take your skates off. This is also a good time to check for cracks or damage to the boot, the laces, and the rest of your skates.

To the Side.

Periodically confirm that your wheels are still tightly attached. The last thing you want is for a wheel to come flying off while you're on the skate floor.

Underneath

. Your toe stop should be secure, and if it's adjustable, make sure it's positioned correctly. Also check the truck, which is the metal part under your skates that connect to the wheels. Some skaters loosen the truck for more maneuverability, but everyone should check theirs every few weeks and

adjust it

to make sure it's not too loose.
No matter how often you skate, your roller skates are an investment. Make sure you take care of them and they'll bring you tons of fun and exercise at Rollerland!